Meet our Daniyada Personalities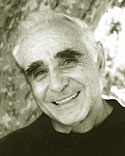 DANI DASSA, dancer choreographer and teacher, has been part of the Israeli folk dance movement since its inception. After he was born in the Old City of Jerusalem to a mother whose family had lived in Jerusalem for generations and a father from Salonika, Greece, they moved to the neighborhood of Yamin Moshe. Dance became part of Dani's being. In Jerusalem, he danced with Elsa Dublon (a modern dancer who is associated with the creation of the dance, "Mayim"). He also studied with Gertrud Kraus, Sara Levi-Tanai (founder of the Inbal Yemenite Dance Theatre), Talley Beatty and was chosen to dance in Israel's first national dance company, Halehaka Hamerkazit. A graduate of Wingate Physical Education Teacher's College, Dani is a certified dance teacher who taught in teachers seminars at Hadassim Youth Village and Kibbutz Mishmar HaEmek, and gave physical training courses for army officers. The modern dance legend, Martha Graham had given a workshop in Israel in the 1950's. Dani received a scholarship in 1956 to come to New York to study with her. He also studied choreography at the Julliard School with Louis Horst. During his time in New York, Dani had served as dance director of Cejwin Camps, worked with Fred Berk on the 6th Israel Folk Dance Festival at Hunter College and taught Israeli dance in the New York City public high schools together with Dvora Lapson. At the Dance Player's Studio he taught classes in Israeli and modern dance, and, under the auspices of the Israeli Consulate, he toured throughout the southern and eastern coast of the United States with famed Israeli composer Gil Aldema. Dani moved from New York to Los Angeles California and established many dynamic Israeli dance programs throughout the area. He created a home for folk dance, Café Danssa, which was a unique concept of a folk dance coffee house - a microcosm of the world Dani sought to create, in his words, "by uniting people through their hands and feet". It was opened by Dani in 1965, originally as a center for Israeli and international folk dance in Los Angeles. Dani relished the opportunity to have people of diverse backgrounds share and appreciate their cultures through dance. For more than forty years, a full generation, Café Danssa was a vibrant landmark of the folk dance community where its warm coffee house atmosphere proved to be perfect for encouraging life-long friendships and in many cases, marriages, through dance and a "kos kafe (a cup of coffee)". Dani also developed a culture of Israeli dance for children and adults at Brandeis Camp Institute, BCI (now, the Brandeis-Bardin Institute). He founded Rikud Israeli Folk Dance Camp, now directed by his son, David and has worked tirelessly on projects for numerous organizations and institutions. Dani continues to travel the world to teach and touch people with his passion for Israeli dance and to transmit his original choreographies that have become part of the classic Israeli folk dance repertoire. Among these are Al Hanissim, Ashrei Haish, Chag Li, Harei Chevron, Kirya, Joshua, Rachel and his signature dance, Shedemati.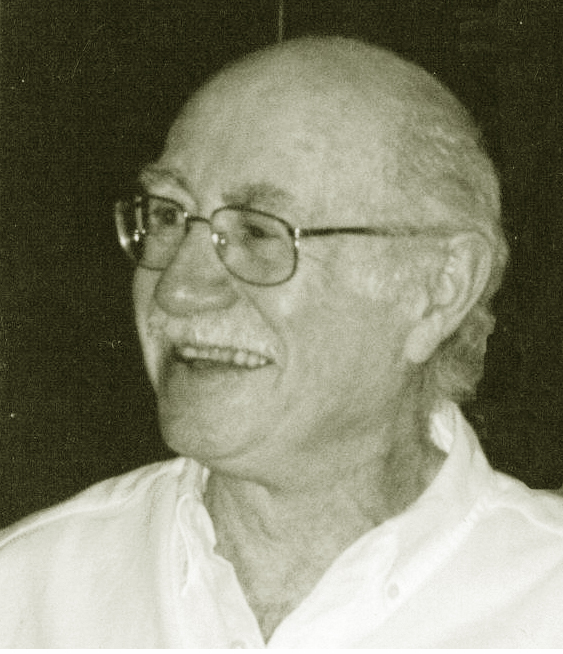 DANNY UZIEL, born in Tel Aviv, is recognized as a leading authority in the field of Israeli folk dance. Having danced and worked with the pioneers of Israeli folk dance, Danny has distinguished himself as a master teacher, choreographer and dancer in both Israel and the United States and, for more than forty years, he has contributed greatly to the development of the Israeli folk dance movement in the U.S. When Yoav and Mira Ashriel took the helm of the Israeli Dance Club at Hapoel Tel Aviv in 1951, a performing group was organized and Danny and Mira become the soloists. In 1955, Danny was asked to join Halehaka Hamerkazit of the Histradrut; the members were the top dancers in Israel and it was directed by Yonatan Karmon. In 1956, Danny took over the leadership at the Club; his six hour work responsibilities included one hour instructing children followed by one hour each for beginner, intermediate and advanced level adults. The final two hours were devoted to the performing group; while Yonatan set the choreography, the rehearsals were conducted by Danny. While he was teaching folk dance sessions at Hapoel Tel Aviv, Danny began to introduce some of Karmon's dance choreography from the performance medleys, e.g., Haroa Haktana, Al Tira and Yamin U'Smol; these have come to be Israeli folk dance classics. As a part of the Karmon Israel Dance Company which first appeared on the The Ed Sullivan Show, November 2, 1958, Danny came to the United States, where he later introduced these dances as well as nine more from the Karmon repertoire. Subsequent to meeting Fred Berk in 1962, Danny began to give workshops at the 92nd Street Y and from their discussions came the idea to produce folk dance recordings. Ami Gilad,the music director and accordionist and Nechemia Sharabi, the drummer, had been on tour with Danny. Three additional musicians and the vocalist Geula Zohar were also part of the musical ensemble for these recordings that were produced under the Tikva label. The first album, "Dance Along with Sabras," was recorded in Buttenweiser Hall, at the 92nd Street Y, and included Haroa Haktana, Al Tira, Debka Habir (Debka Uria) as well as the dance, Hanokdim, that Danny had choreographed in Israel in 1957 and that had already become popular in the United States prior to his arrival. This recording was so successful that it was followed by six more. When Fred asked Danny to create an accessible dance for newcomers, Ami wrote the melody, Nechemia wrote the lyrics, Geula Zohar was the vocalist and Danny did the choreography for At Va'Ani (1962), a dance that has become a classic around the world. Danny was a co-founder of Hora Shalom Israel Folk Dance Camp [1981-1989] and an editor of Nirkoda [1999-2000] and currently, the bilingual publication, Rokdim-Nirkoda. In addition to conducting weekly Israeli folk dance sessions in the New York area, Danny has conducted master classes and workshops throughout North and South America, Europe, Australia and Israel. Adding to our 60th anniversary celebration of the Dance Festival and of Israeli folk dance at the Y, this year also marks Danny's 60 years of dancing, teaching, energizing and inspiring folk dancers everwhere .
DANNY POLLOCK
has been teaching and performing Israeli folk dance throughout the NY Metropolitan area and beyond for more than 25 years. Locally, Danny has led weekly Israeli dance sessions at Queens College and in New City, as well as folk dance classes in Riverdale, Yonkers, and Hillcrest, Queens. Danny has also guest taught in Boston and Philadelphia, and has led weekend workshops for the folkdance communities of Pittsburgh, Harrisburg, and St. Louis, as well as Toronto and Ottawa, Canada. Aside from teaching, Danny has performed with numerous Israeli dance troupes through the years, including Ayalah and Kalanit in Philadelphia, Screaming Sa'adya & The Electric Camels and Zikukim in Boston, and the Parparim Ensemble in New York; recently, he has also performed solo in folk dance programs for Jewish nursing homes, hospitals and assisted & independent living facilities in the NY area. Danny has created a repertoire of dances for children, and has provided guidance to other teachers through teacher training workshops in venues including Rockland Mini-CAJE, the Israeli Folk Dance In Jewish Education workshops in Albany, NY and workshops for teachers at the 92nd Street Y with Ruth Goodman. For many years, Danny served as dance assistant to the director of the Israel Folk Dance Festival in New York, choreographing and staging the festival's finale, and working with the performing groups; he has also helped lead the community dancing at the pre-festival arts fair. At the 92nd Street Y, Danny has worked in many departments, serving as Israeli dance specialist in the Y's Connect afterschool program, Nursery School, and camp programs; dance teacher in the Y's Nesher afterschool program for special needs children; and longtime Israeli & International folk dance instructor in the Y's Sixty-Plus Program. Danny felt honored to perform in the June 2010 Fred Berk Tribute performance and celebration, also held at the 92nd Street Y. Danny is very happy to be one of the Dannys/Danis in this year's Daniyada, as part of the celebration of the Israel Folk Dance Festival's sixtieth anniversary.
About Fred Berk - Founder of the Israel Folk Dance Festival
and Israeli folk dance at the 92nd Street Y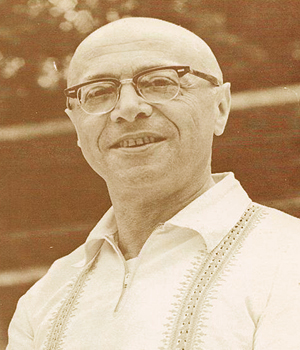 FRED BERK (1911-1980), was a dominant influence in the world of Israeli folk dance in the United States. Born in Vienna, Fred began his dance career in Vienna in the late 1920's with Gertrude Kraus, an expressionist artist. In 1934, he won the bronze medal at the International Dance Competition as one of Europe's most promising dancers. His European career was cut short by the Nazi takeover which forced him to flee to Switzerland, Holland, England and finally, to Cuba. There he performed with a former partner, Claudia Vall Kauffman, and ran a dance school from 1939-1941. When Fred reached New York City in 1941, he reestablished himself with another former Krauss Company member, Katya Delakova. By 1950, the dance duo of Delakova and Berk was well established. His career was now centered on choreography and dance production. At the 92nd Street YM-YWHA, along with Doris Humphrey, he co-founded the Merry-Go-Rounders Dance Company, for whom he choreographed Holiday in Israel as well as other works, and in 1952, he founded and became the director of the Jewish Dance Division. Here he established folk dance classes, open sessions, leadership training programs and directed and choreographed for the resident folk dance company he started, Hebraica. For five years, Fred also headed the Stage for Dancers Project, producing and directing modern dance concerts at the Brooklyn Museum and other settings, a project which contributed greatly to the advancement of modern dance in America. At the same time he was also heading the dance institute at the Jewish Theological Seminary. Fred Berk performed in the first Israeli Folk Dance Festival and Contest in 1952 with Katya; they performed "Scenes from Jerusalem." In 1953, it was called the Israel Folk Dance Festival, but prizes were still awarded. At this time, he is credited for choreographic arrangements. For educational reasons, Berk dropped the competitive aspect in 1954 when he began to serve as Festival Director, a position he held until his retirement in 1977. Under the auspices of the American Zionist Youth Foundation, he founded and directed the Israel Folk Dance Institute department through which he conducted summer folk dance seminars in Israel for American students, edited Hora newsletter and created a record and book distribution center. He published four monographs: Harikud – The Jewish Dance, The Chassidic Dance, 100 Israeli Folk Dances, and Machol Ha'am – Dance of the Jewish People and supervised many Israeli folk dance recordings on the Tikva Record label. His career also included teaching an accredited Israeli Folk Dance course as a faculty member in the Department of Physical Education at Brooklyn College. As we celebrate Festival 60, we remember and salute Fred Berk. An exemplar, his driving spirit and intense dedication inspired all who were fortunate enough to work with him and to know him.

About The Israel Folk Dance Festival

The first Israel Folk Dance Festival was held 60 years ago at Hunter College. Created by Fred Berk and sponsored by the Jewish National Fund, the Dance Festival began as a dance competition in which five groups participated; guest artists filled out an evening-long performance. Two years later, sponsorship was taken over by the American Zionist Youth Council. The number of participating groups expanded and the format of the Dance Festival was changed from a competition to a youth festival. In the following years, the Festival was held at Carnegie Hall, the Felt Forum, Avery Fisher Hall, the Beacon Theater, Town Hall, and Hunter College. Under the direction of Ruth Goodman since 1978, the Festival format was expanded to include multimedia and choral groups. In recent years the Festival has welcomed out-of-town groups representing the Jewish communities of Albany, Boston, California, Chicago, Cleveland, Delaware, Hartford, Miami, Missouri, New Haven, Philadelphia, Rochester, Washington, D.C., Wisconsin, Canada, Mexico, Turkey and Israel. Since 1990, the Israeli Dance Institute has taken on the production of the Israel Folk Dance Festival. Under its sponsorship, the Festival now opens with a family Arts Fair that brings together the activities of numerous Jewish organizations, arts and crafts exhibitors, vendors, interactive presenters, and community folk dancing and singing. In 2001, the Jubilee Festival, Horati, was held at Hofstra University with a four day weekend marking fifty years of Israeli folk dance in North America.
Help carry the Festival torch for another
60 years - Ad Me'a Ve'Esrim - Until 120!
Join the "
Or LaRokdim
" Circle of Friends